Bounce House Rentals, Inflatables, Party Rentals
Greater Orange County's Choice for Event Rentals
Jump N Bounce is your best choice for inflatable fun & party rentals in greater Orange County, CA. We offer great deals on popular Inflatable Rentals, Bounce Houses, Jumper Combos, Obstacle Courses, Interactive Games & Sports, Dry & Water Slides, Dunk Tanks, Food Machines, Tables, Chairs, Tents, Staff & More! We are Licensed, Insured, Park Approved, and California PTA Approved.


Our professional and experienced staff is focused on creating the BEST. EVENT. EVER! for you, by providing endless fun, great customer service, the best safety practices, and on-time delivery. We carry only the highest quality and cleanest inflatables and party rental equipment.
Today's Special Offer
$5 off Online Orders (Code: ONLINE5)
Get Started Here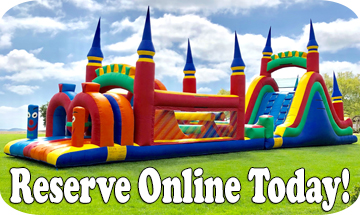 Order-by-Date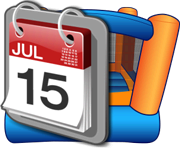 Combo Bouncers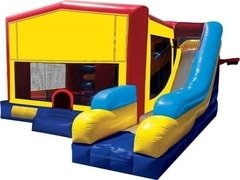 Bounce Houses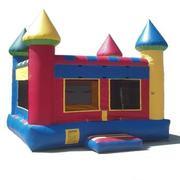 Obstacle Courses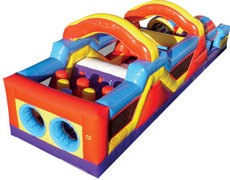 Interactive Games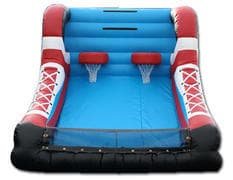 Dry Slides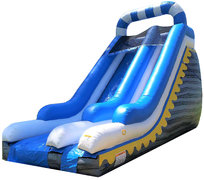 Water Slides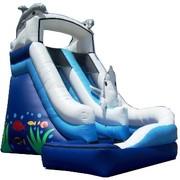 Dunk Tanks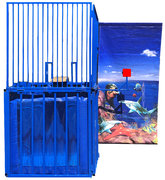 Concession Machines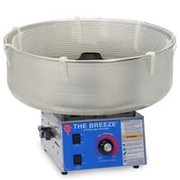 Tables Chairs Canopies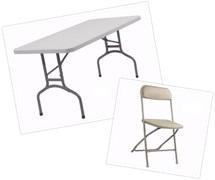 Attendant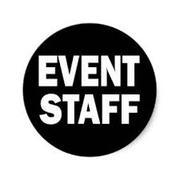 Licensed, Insured, Park & PTA Approved
We are approved anywhere insurance is required, like Parks, Schools, Businesses, & Churches. We can provide an "Additional Insured" document for your organization. We deliver to most parks for free - that's right, FREE! More Park Rental Info

We are a California State PTA approved vendor. We have met the strict requirements to provide inflatables and party rentals at school PTA sponsored events. Let us help make your school events a huge success! More PTA Info
We LOVE giving back to our community. We've happily donated to these charities.

Great place to rent party items!!! Very pleasant to qork with, even if something like a snow cone machine gets broken in your possession, they are more than willing to work with you. I called on Sunday morning for snow cone machine where everyone else was either closed or didn't answer, and I was able to pick it up same morning!! Great customer service always bei... ng available :) read more

I had such a great experience working with Mary! I arranged to have a cotton candy machine rental and she was extremely accommodating with everything. The machine worked perfectly. If I ever have any more party rental needs, I will be sure to look up Jump n Bounce first! I will also be referring them to any friends who might be looking as well. :-)

I have been using Jump N Bounce 4 years for our church events and myself. What great experience I have with Mary, when I call to make a reservation for our event. They arrived on time for delivery, reviewed all the aspects of the jumper. The jumper was CLEAN and well maintained. It was larger than I expected which was great. I highly recommend the jum... per/slide combo because the kids couldn't get enough of it. The kids jumped and used the slide all night! No issues what so ever. We will definitely be using your services again! read more

We have been using jumpnbounce for the last 4 years. Mary and her team are very flexible and easy to work with. They have a wide selection of different jumpers and slides that we have been able to use in the past. Frank, the driver, has always been professional and reliable. We continue to use this company over and over again because we are extremely satisfied wi... th the variety of options, availability and cleanliness . read more

We booked a bounce house with Mary for my nephew's 1st birthday. She was so helpful and friendly. I was worried about permits in the park with bounce houses and she gave me an assurance that everything will be ok. Sure enough all went well. The bounce house is so clean and service on both office and offsite are great customer service. Will definitely recommend th... em! Thank you for all the help. read more

Picked this company because they were super easy to order from and the prices seemed about the same as everyone else. Everything was listed online and I could just pick what i wanted and order right there instead of needing to call. They were really easy to contact to add tables and chairs to the order and contacted me before delivery to confirm everything. Bounc... e house was clean and in good condition both times I have ordered. read more

I found Jump N Bounce through Craig's List and I was happy to see their great website with pictures and prices of their items. We only needed tables and chairs for our event, but I plan to use them again for my daughter's birthday party in a few months. They brought everything out in the morning and picked it up the next day. It was super easy and convenient. You... can even reserve your items online through their website. read more

If you ever need to rent a bounce house, chairs/tables, or a cotton candy machine or maybe all 4, Jump N Bounce is the place to rent from! I rented tables and chairs from them for my sisters baby shower and they were super helpful! The website is super easy to navigate and they respond to you quickly. Daniel delivered and picked them up and even offered to help s... et them up where they needed to go on the day of the shower! I will definitely be renting from them this year for my sons 3rd birthday! read more

We have used jump n bounce for three years now and it's the only one we use for are parties. Since they helped use out three years ago when another company in Orange County let us down we have been loyal customers. I suggest if you live here in Orange County and need a jumper this is the place you should rent from. The prices are great, company is dependable, and... we have never had issues. Thanks again jump n bounce and see you next year like always. read more

We used this company for the first time for a July 4th block party. We rented the sports bounce house and a snow cone maker. The pricing was better than most of the area competitors. From booking to delivery and pick up, this company is FIRST RATE!! The customer service is great! Mary called 48 hrs before the set up to confirm. The delivery team was prompt and co... urteous. The pick up crew arrived as pre-arranged. The equipment was very clean and looked new. I couldn't have been more pleased. Will definitely use this company for our future party needs. read more

Great place to rent party items!!! Very pleasant to qork with, even if something like a snow cone machine gets broken in your possession, they are more than willing to work with you. I called on Sunday morning for snow cone machine where everyone else was either closed or didn't answer, and I was able to pick it up same morning!! Great customer service always bei... ng available :) read more

I had such a great experience working with Mary! I arranged to have a cotton candy machine rental and she was extremely accommodating with everything. The machine worked perfectly. If I ever have any more party rental needs, I will be sure to look up Jump n Bounce first! I will also be referring them to any friends who might be looking as well. :-)

I have been using Jump N Bounce 4 years for our church events and myself. What great experience I have with Mary, when I call to make a reservation for our event. They arrived on time for delivery, reviewed all the aspects of the jumper. The jumper was CLEAN and well maintained. It was larger than I expected which was great. I highly recommend the jum... per/slide combo because the kids couldn't get enough of it. The kids jumped and used the slide all night! No issues what so ever. We will definitely be using your services again! read more

We have been using jumpnbounce for the last 4 years. Mary and her team are very flexible and easy to work with. They have a wide selection of different jumpers and slides that we have been able to use in the past. Frank, the driver, has always been professional and reliable. We continue to use this company over and over again because we are extremely satisfied wi... th the variety of options, availability and cleanliness . read more

We booked a bounce house with Mary for my nephew's 1st birthday. She was so helpful and friendly. I was worried about permits in the park with bounce houses and she gave me an assurance that everything will be ok. Sure enough all went well. The bounce house is so clean and service on both office and offsite are great customer service. Will definitely recommend th... em! Thank you for all the help. read more

Picked this company because they were super easy to order from and the prices seemed about the same as everyone else. Everything was listed online and I could just pick what i wanted and order right there instead of needing to call. They were really easy to contact to add tables and chairs to the order and contacted me before delivery to confirm everything. Bounc... e house was clean and in good condition both times I have ordered. read more
Orange County, CA & Nearby Areas
Aliso Viejo, Anaheim, Anaheim Hills, Brea, Buena Park, Corona Del Mar, Costa Mesa, Coto De Caza, Cowan Heights, Cypress, Dana Point, Dove Canyon, Foothill Ranch, Fountain Valley, Fullerton, Garden Grove, Huntington Beach, Irvine, La Habra, La Mirada, La Palma, Ladera Ranch, Laguna Beach, Laguna Hills, Laguna Niguel, Laguna Woods, Lake Forest, Los Alamitos, Midway City, Mission Viejo, Newport Beach, Newport Coast, North Tustin, Orange, Placentia, Rancho Mission Viejo, Rancho Santa Margarita, Rossmoor, San Clemente, San Juan Capistrano, Santa Ana, Seal Beach, Silverado, Stanton, Trabuco Canyon, Tustin, Villa Park, Westminster, Yorba Linda

Also Serving -- Cerritos, Chino, Chino Hills, Corona, La Mirada, Lakewood, Long Beach, Los Angeles

City Minimum Order Information